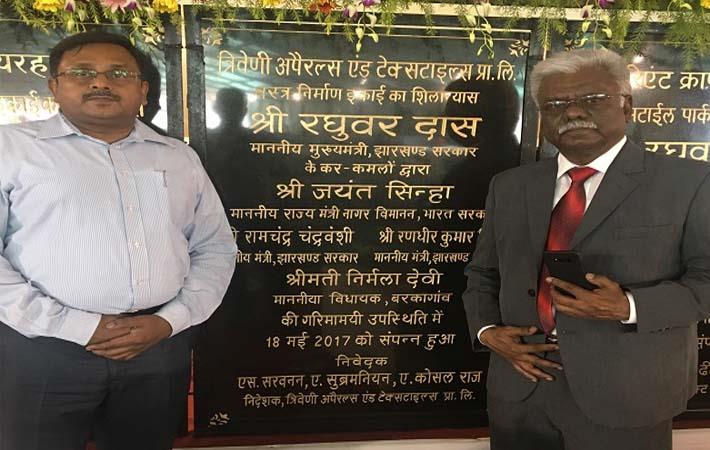 Courtesy: Thriveni Apparels
Thriveni Apparels and Textiles, a subsidiary of Thriveni Earthmovers, one of the largest mine developer operator in India, has signed a memorandum of understanding with Government of Jharkhand to set up a garment and footwear manufacturing unit in Barkagaon block of Hazaribag district of Jharkhand, in close proximity to Pakri Barwadih Coal Mines of NTPC.
The main objective of the project is to create employment, especially for women in the project affected area, by way of establishing self-sustaining industry. The government of Jharkhand has accepted the proposal for land allocation for setting up the textile unit.
The project, which aims to give employment to 1000 people especially women, is likely to benefit 17 villages of Chepakalan, Sandikalan and Sindiwari panchayats of Barkagaon block. The venture will develop skill in garment and footwear making among women, making them employable in Thriveni Apparels and Textiles.
Thriveni Sainik Mining, a joint venture between Thriveni Earthmovers and Sainik Mining and Allied Services, is the mine developer operator for NTPC and has commenced mine development and operation of Pakri Barwadih coal mining block in Barkagaon, Hazaribag since March, 2016. (SV)
["Source-ndtv"]