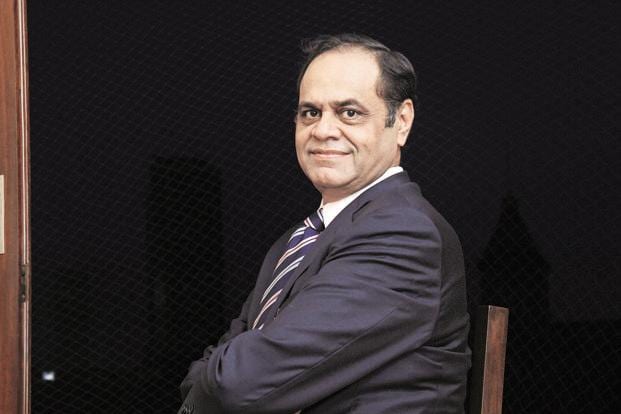 asterclass with Super Investors is a curated compilation of in-depth interviews with some of India's most accomplished stock market investors. Ramesh Damani is a member of Bombay Stock Exchange (BSE) and is considered as one of the most successful investors in India. A proponent of the Warren Buffett style of value investing, Damani's views about equity is ardently followed.
The following excerpts feature an interview with Ramesh Damani:
In the 2008-09 period, we made two bets that are still working out.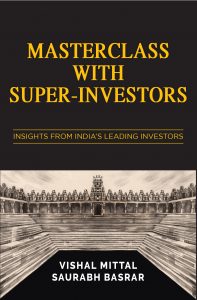 We got very bullish on media stocks as they were great franchises but were still available cheap. We bought companies like TV Today, Sun TV, and Zee Entertainment. TV Today was the leader in Hindi news for the past 15 out of 15 years in India. When I bought it, the market cap was around Rs.350 crore. It has gone up 8x in nine years since then – 25%+ compounder. India is majorly a Hindi speaking country. You knew that there will be upticks in the advertising spend and it was just so cheap. They had proved their leadership for the past 15 years. The good thing with India is that everything can get bigger with time. By comparison, the viewership of Fox News in America is small – just a few millions and yet their revenue is USD 2 billion, with a bottom line of USD 1.2 billion. That's the power of brand that Fox News has. Indian markets have not yet evolved as much. At that market cap, it just seemed like a no brainer kind of investment. We also bought stocks of other media companies, but our big investment was in TV Today. We knew the issues and triggers. Cable operators were not giving fair share of money. So with pay per channel, after digitization, they will get the money. Some triggers played out and some are yet to play out. Broadcasting is a great business – news happens every day in this country. They don't need much to cover the news – just camera and crew. Once it reaches scale, money starts flowing to the bottom-line. Plus it's not like content, which can slip away. People are addicted to some brand of news. Now the things have turned around – we bought the company for Rs.300 market cap and they are making profit of Rs.150 crore a year now.
So we bought it at such a cheap rate that even if they miss a quarter or
two, it does not matter. Today, the big question is whether there is an existential threat to these companies from social media, as people don't watch live programming now.
The business strength is not as much as it used to be in the 1990s. But I think they will figure out how to monetize social media, how to monetize news on the internet, because content is still driving this business.
["source=cnbc"]