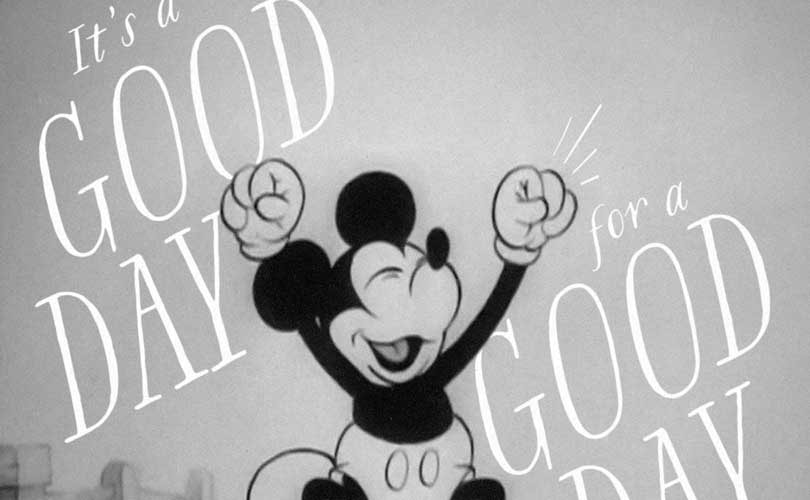 London – Disney fans rejoice, as a new partnership between Yoox and Disney is set to satisfy all your fashion fixes. Fashion designers can't seem to get enough of the the magically, playful and enduring characters created by Disney – and who can blame them? Over the years countless high end and mass market brands have teamed up with the Walt Disney Company to bring their characters to life in the form of a collection. Cath Kidston's recent collaboration with Disney saw both its Winnie the Pooh and its Mickey Mouse collections sell out in hours, proving that fashion's love affair with these cute characters is far from over.
So it should come as little surprise that the world's largest online fashion luxury group, Yoox Net-a-Porter Group (YNAP) has joined forces with Disney to launch the company's first online fashion and lifestyle store on Yoox.
Disney teams up with Yoox for its debut online fashion and lifestyle store
The new online store will be linked from Yoox.com homepage and offer the latest designer collaborations inspired by The Walt Disney Company, Disney Pixar, Star Wars and Marvel including clothing, accessoriesm footwear and interior. "At The Walt Disney Company we like to push the boundaries by creating groundbreaking designs which blur the line between conventional products and art, taking creativity to a whole new level," commented Francesca Gianesin, Vice President of Fashion & Lifestyle, The Walt Disney Company EMEA.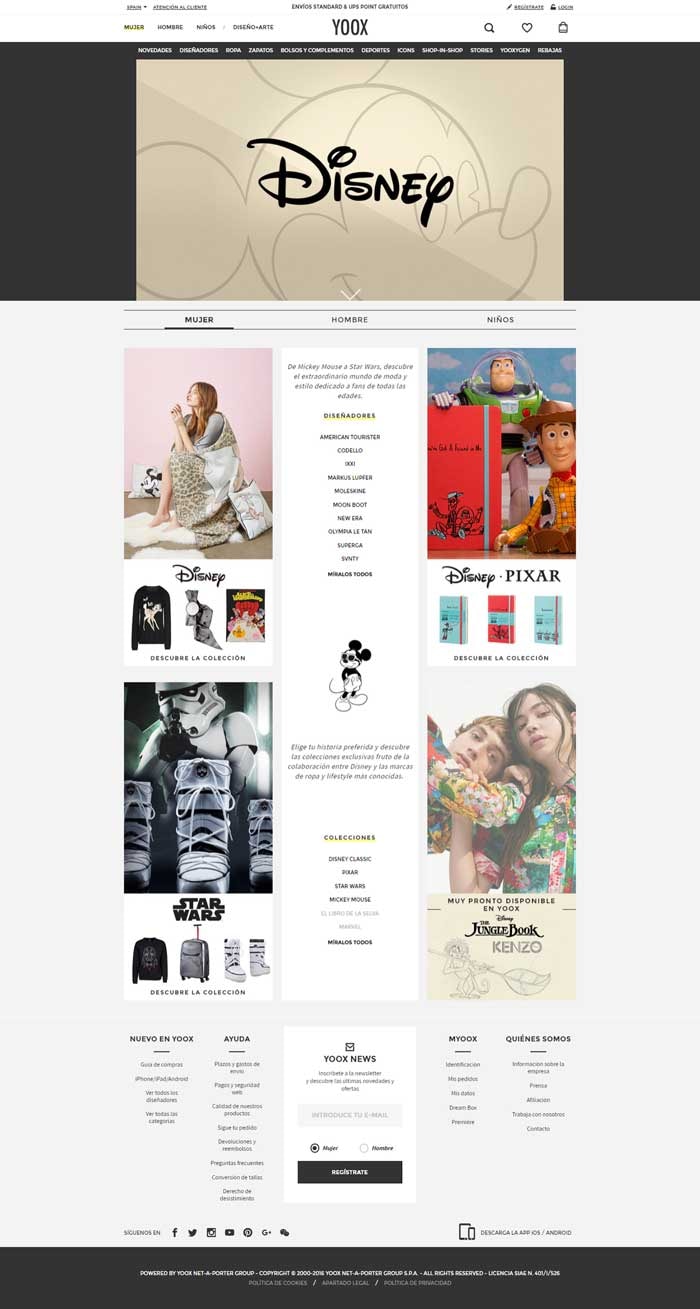 "Our collaboration with Yoox is grounded in Disney's 'consumer first' strategy and our insights and knowledge of the adult consumer. We know what this demographic wants and through Yoox we are now delivering it, ensuring they have access to the product they want, when they want it. We are confident that our collections will surprise and delight Yoox's customer base and we look forward to bringing a bit of Disney magic to their lives."
In addition to offering a curated product selection, which includes Olympia Le Tan's unique clutches inspired by characters from Alice in Wonderland, Kenzo's sweaters featuring the main characters from Disney's The Jungle Book and Vans' collaborative footwear collection featuring Disney Pixar Toy Story characters, Disney's digital store on Yoox will also feature dedicated and exclusive editorial content that celebrates the magical worlds from Disney, Star Wars and Marvel.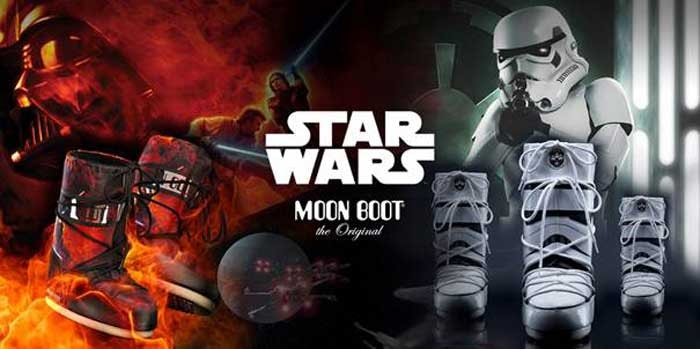 "Disney's playful imagination was a great inspiration when I invented Yoox in 1999, so today it is an enormous pleasure to combine Disney's timeless brand with Yoox's innovative spirit, further delighting our customers with creative content and hard-to-find products," added Federico Marchetti, Founder of Yoox and CEO of YNAP.
Over the next few months the Walt Disney Company will continue to work with Yoox to add new Disney collections, including those linked to upcoming movie launches. "Yoox is known for having pioneered the concept of capsule collections," said Luca Martines, President Off Season (Yoox and The Outnet) of YNAP. "This partnership represents a step forward in us becoming the collector of The Walt Disney Company's creative fashion and lifestyle collaborations."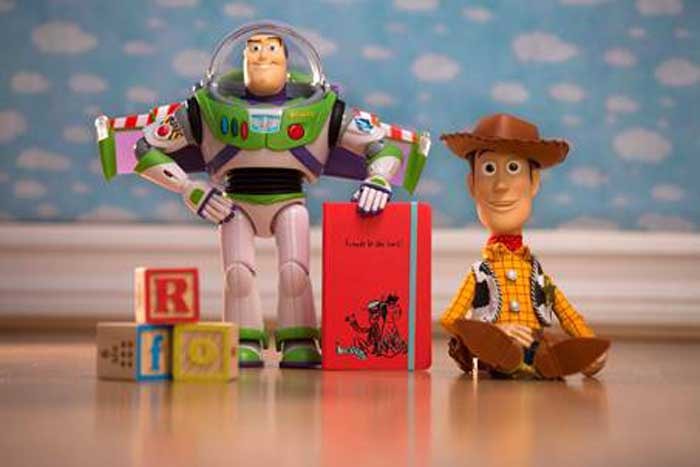 "We are proud of this new milestone in the exciting journey Federico started 17 years ago and which continues at incredible speed."
[Source:-Fashion United India]