artist and designer marc ange draws inspiration from the beauty of a peacock in his capsule collection for visionnaire. debuting at the brand's showroom during design miami/ and miami art week 2019, 'the garden of beauty' exhibit features two different chair styles with backrests that echo the plumage of the bird.
image © designboom
the collection, called 'il pavone', pays homage to the 'bestiary' of the ancient world with models created in the image of the peacock. its namesake piece, a limited edition throne, is described as a ceremonial chair that 'explores the idea of seduction without compromise'.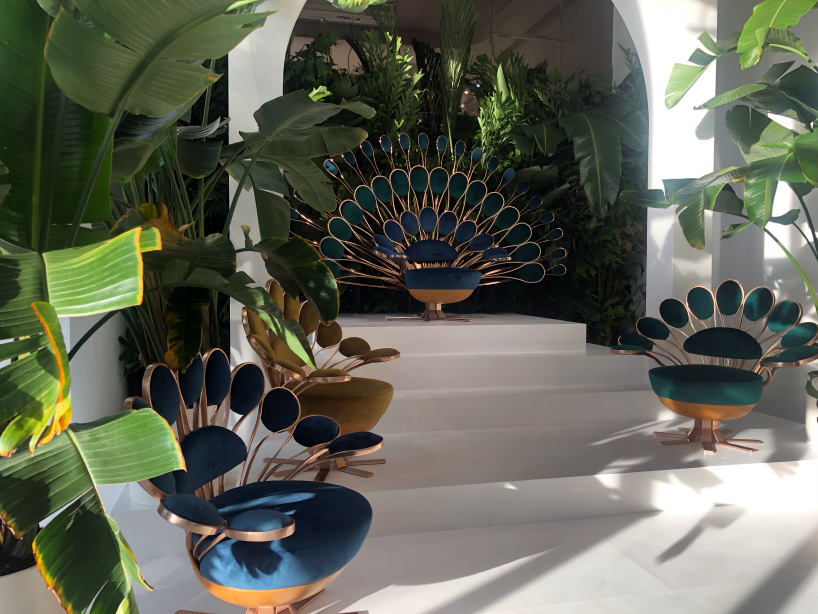 image © designboom
it uses 70s vintage inspired camel leather, vibrant blue and green custom visionnaire fabrics, and brass coated in regal bronze plating. then there is the il pavone armchair, presented as a fleet of five, and an aesthetically conservative version of the solitaire throne. the armchairs shares the same fabrics seen in the throne, but with a more functional silhouette for domestic use.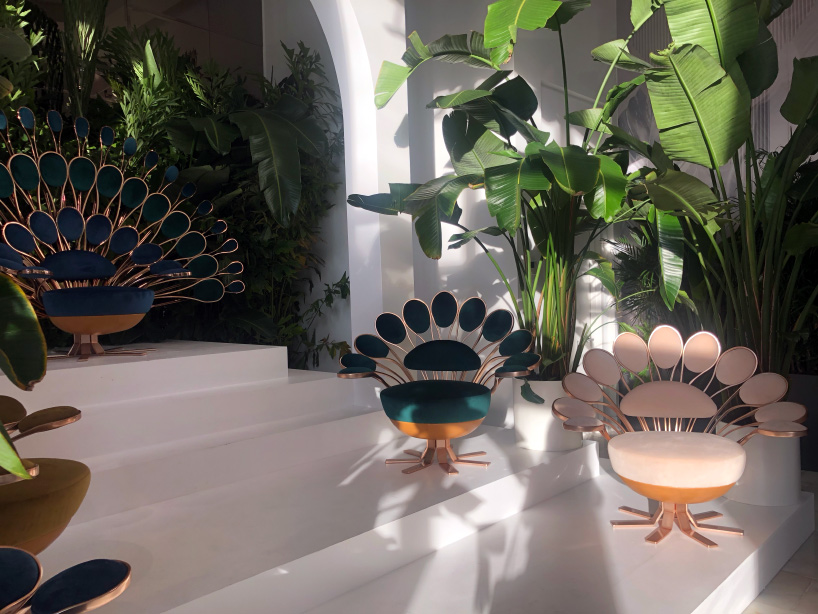 image © designboom
marc ange drew inspiration from his recent travels to india, where multiple encounters with peacocks galvanized research on the animal's behavior and commitment to beauty. in consistency with the designer's tendency for the extraordinary, his interpretation of visionnaire's world comes to life through an allegorical display of the romantic animal, which, to him, embodies visionnaire's unique eye for beauty and luxury.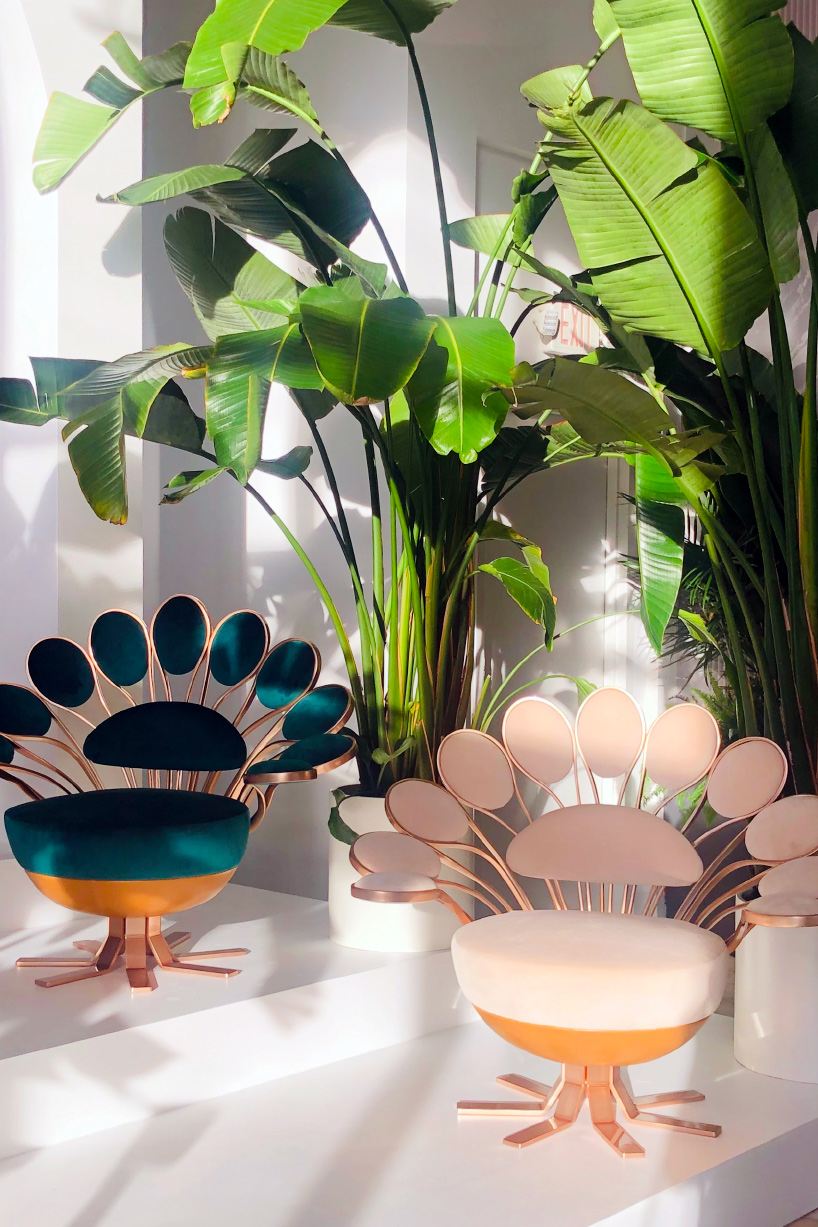 image © designboom
'this collaboration presented the perfect opportunity to celebrate our anniversary, by showcasing a body of work that highlights the indispensable values visionnaire is founded upon,' says eleonore cavalli, artistic director of visionnaire. 'culture, nature, design, object, experience, contamination, uniqueness, ingenuity, luxury, vision… these are the programmatic terms that represent our entrepreneurial spirit. il pavone, and its meticulously thought out intricacies and innuendos, will encapsulate these principles, and expose their true significance through a narrative and sensory experience.'
'garden of beauty' will be open to the public from december 2 to december 8 at the visionnaire miami flagship store in 2063 biscayne blvd, from 10 am to 10 pm.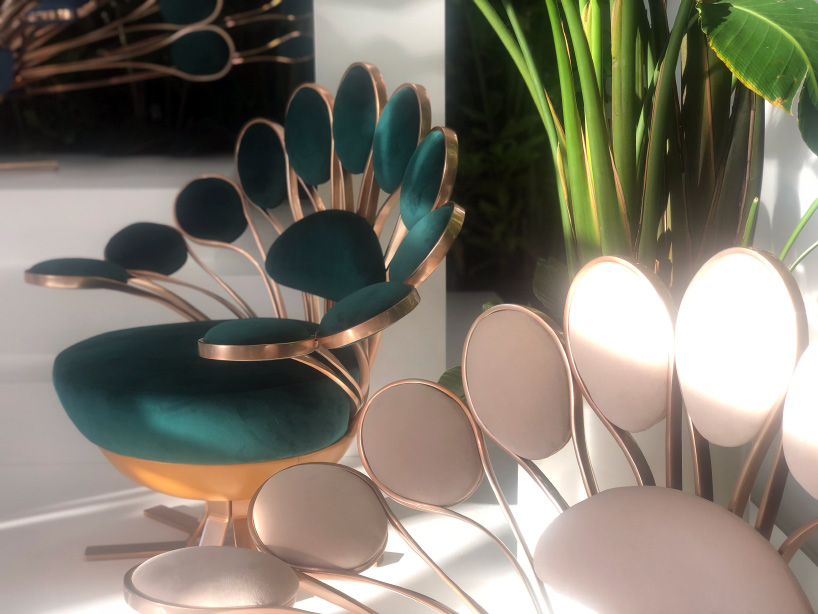 image © designboom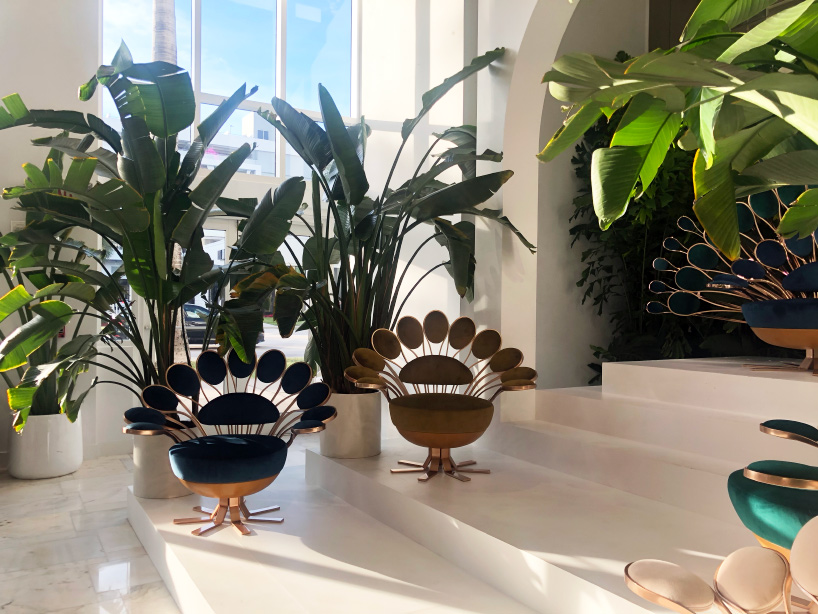 image © designboom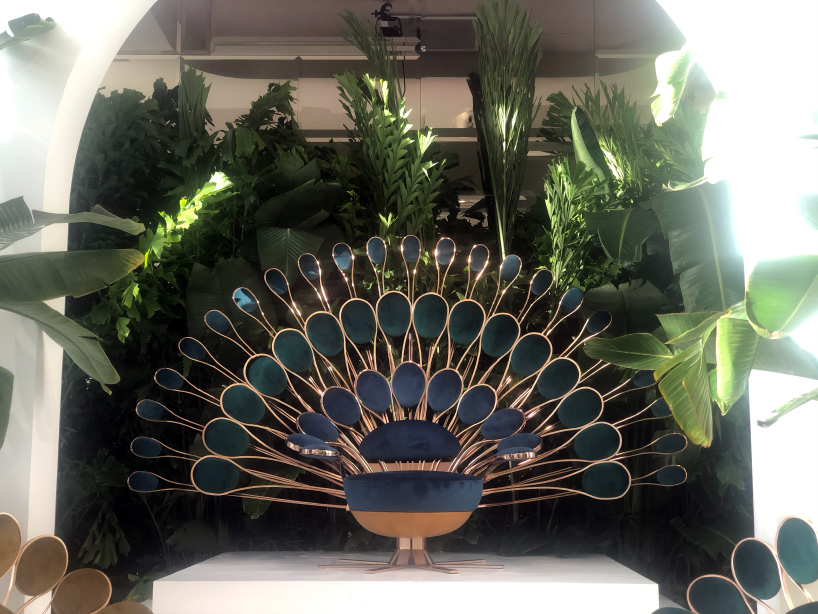 image © designboom
["source=designboom"]