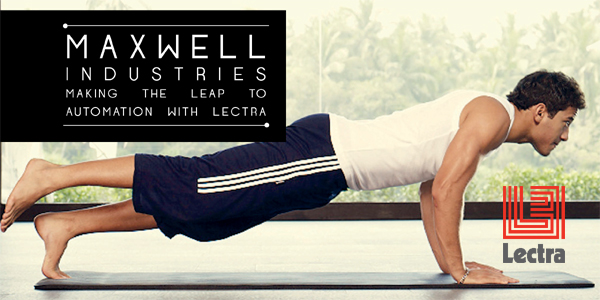 Based in Mumbai, India, Maxwell Industries designs, manufactures and retails affordable, quality undergarments for men, women and children. The company produces over 37 million pieces a year for brands such as VIP Innerwear, Frenchie, Frenchie X and VIP Feeling. Approximately 70 per cent of its product is destined for more than 110,000 points of sale in the local market, including the company's own-name stores, while the remaining 30 per cent is exported to other countries.
Maxwell Industries wanted to expand its presence in India and its two other main markets: Africa and the Middle East. To do this, it needed to replace its partially-outsourced, manual process with an automated lean pre-production process that would streamline operations and reduce costs, without sacrificing the quality on which the company had built its reputation. Maxwell Industries was also looking at moving to automation, and this is when Lectra came in.
Lectra, which provides technology solutions & associated services for industries using fabrics, leather, technical textiles, etc., helped Maxwell improve their development process and boost productivity in their cutting room at their main plant in Thingalur. After conducting an in-depth analysis, Lectra experts worked with the company to create a customized action plan that would allow them to move all their cutting in-house and automate certain aspects of development and production. "Because workflow improved in the cutting room, it improved in sewing, which gave us a smooth process from beginning to end," says Kapil Pathare, Director of Maxwell Industries.
Also Read – Knitwear manufacturer New Twins deploys Lectra Fashion PLM
Once the changes had been made, the company was able to speed up its development process, reduce its fabric consumption by 5 per cent, and thanks to fewer errors, it produces a better quality product. This gave Maxwell the agility it needed to pursue its goals for expansion. "We are now very much convinced that we made the right choice in selecting Lectra as our partner for our technology solution needs," avers Pathare.
[SOURCE :-apparelresources]