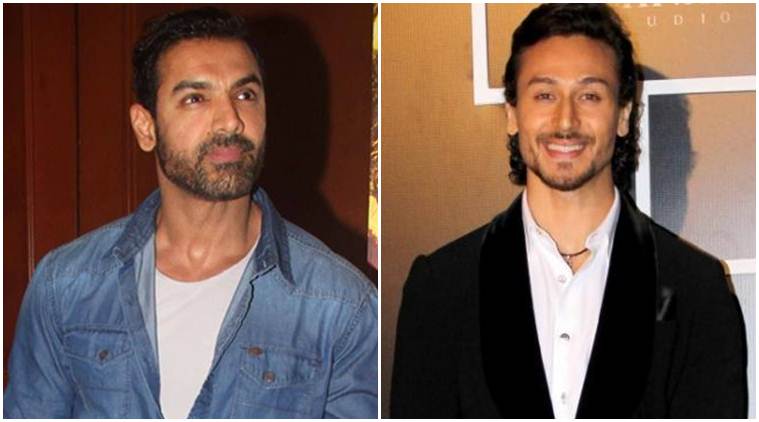 Actor John Abraham has praised actor Tiger Shroff and says he admires his passion for active and healthy lifestyle. John and Tiger met on the sets of Garnier's latest campaign. John says he had a great time working with the "Baaghi" star for the new project for the brand.
"I had a great time working with Tiger on our new project for Garnier. He's earnest, hardworking, enthusiastic and I admire his passion for an active and healthy lifestyle," John said in a statement. John and Tiger have unlocked the secret to an effective detox that keeps their skin looking healthy all year round – it's a combination of exercise, staying hydrated and a strict skincare regime that features the powerful detoxifying ingredient — Matcha. "I've recently discovered that I enjoy the detoxing benefits of matcha green tea, and was pleasantly surprised to find that Tiger is a fan too. It's a great antioxidant for your body and skin," he added.
John, who was last seen on screen in Force 2, says it's "nice to know there are more people who are actively taking steps to keep their body and skin healthy."
Also Read: Sonu Nigam azaan row: Praying to God shouldn't disturb others, says Javed Akhtar
Meanwhile, John will be working next on a film about the successful nuclear test conducted in Pokhran in 1998." I have never been in a hurry to produce films, I have been reading and searching for subjects that are disruptive yet engaging, stories must resonate with current social the political economic mood of the country and find stories that reflect this takes time, this film fits perfectly with my pursuit," John said in a statement.
For all the latest Entertainment News, download Indian Express App now.
[source:-theindianexpress]