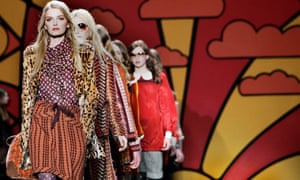 Anna Sui will become the first living American fashion designer to to be the focus of a retrospective in the UK when an exhibition of her work opens at London's Fashion and Textile Museum on Friday
While Sui is well-known in the industry, having designed for four decades, her name might not be familiar to the average exhibition goer. This, in a sense, makes The World of Anna Sui particularly intriguing.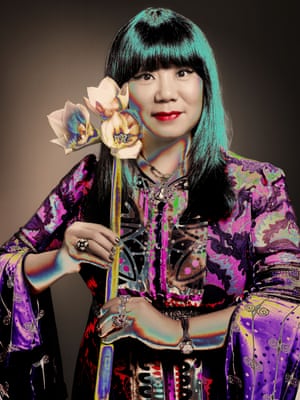 If the Victoria and Albert Museum's Balenciaga exhibition – also opening this week and likely to be the summer's most fashionable cultural outing – will appeal to thirtysomethings keen on midcentury modernism, this exhibition has a different demographic: millennials in the midst of a 90s revival.
Sui's take is fertile unexplored territory: a multifaceted collage of references ranging from punk to pirates. Dennis Nothdruft, curator of the exhibition, said: "Anna Sui helped define the look of Generation X. As young creatives rediscover and reference the 90s, it is time to explore the original designs in a critical context."
The main body of the exhibition space consists of more than 125 mannequins dressed in Anna Sui, grouped into themes from grunge to Victorian, Americana to retro. One outfit featured a babydoll printed dress with rose print, a hussar hat, ripped fishnets and multiple chokers. Black lacquered cabinets full of accessories are included, with purple walls to provide what Nothdruft described as "an Alice in Wonderland of Anna Sui".
The Fashion and Textile museum took full advantage of having a living subject for an exhibition, with Sui herself leading a tour at a preview on Thursday morning.
She said her pivotal moment was in 1993, with her grunge collection. Shown here, the vintage-style designs – Dr Martens and kilts over trousers – sum up a time. "I was in the thick of it," she said. "I loved how the bands were breaking down the music industry. We were doing that with New York fashion too."
Sui focused on androgyny the following year, which featured a babydoll dress designed for a man, featured in the exhibition. The idea chimes once again in 2017 with genderqueer fashion being explored by a new generation.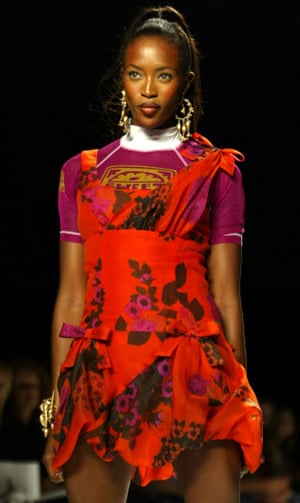 The Chinese-American designer, raised in Detroit, was part of a previous group of disrupters, ones now at the top of their game. She launched her label with her first catwalk show in 1991. She was friends with tMarc Jacobs, Naomi Campbell and the photographer Steven Meisel, whom she met studying at Parsons School of Design in New York.
Campbell, Kate Moss, Madonna and Sofia Coppola wore her clothes, as images on the walls of the exhibition attest. Sui reminisced about the shift in style that brought her and her contemporaries to the fore, with youth fashion's new focus.
"I was friends with Naomi and others and they all wore Versace and Chanel," she said. "Then there was one summer when they were wearing vintage T-shirts, flares. That made me think there was a chance for me – these were clothes that belonged to them, not their moms."
Other rooms in the exhibition take on Sui's inspirations (ranging from Ossie Clark to William Morris), outlandish hats that make dogs and frogs out of faux fur, and moodboards for recent collections.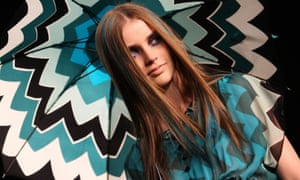 Less photogenic is the scent: Sui's perfumes Fairy Dance and Secret Wish provide the olfactory atmosphere. It's a nod to Sui's still-active business. She has 50 boutiques in eight countries and a successful fragrance line.
The mood boards show how Sui continues to clash references: one collection drew on the French antique dealer Madeleine Castaing and Jordan, the cult hero of London's punk scene. "I love mixing everything together especially when it doesn't seem to go together," said Sui. "The result is very much my signature."

["source-ndtv"]