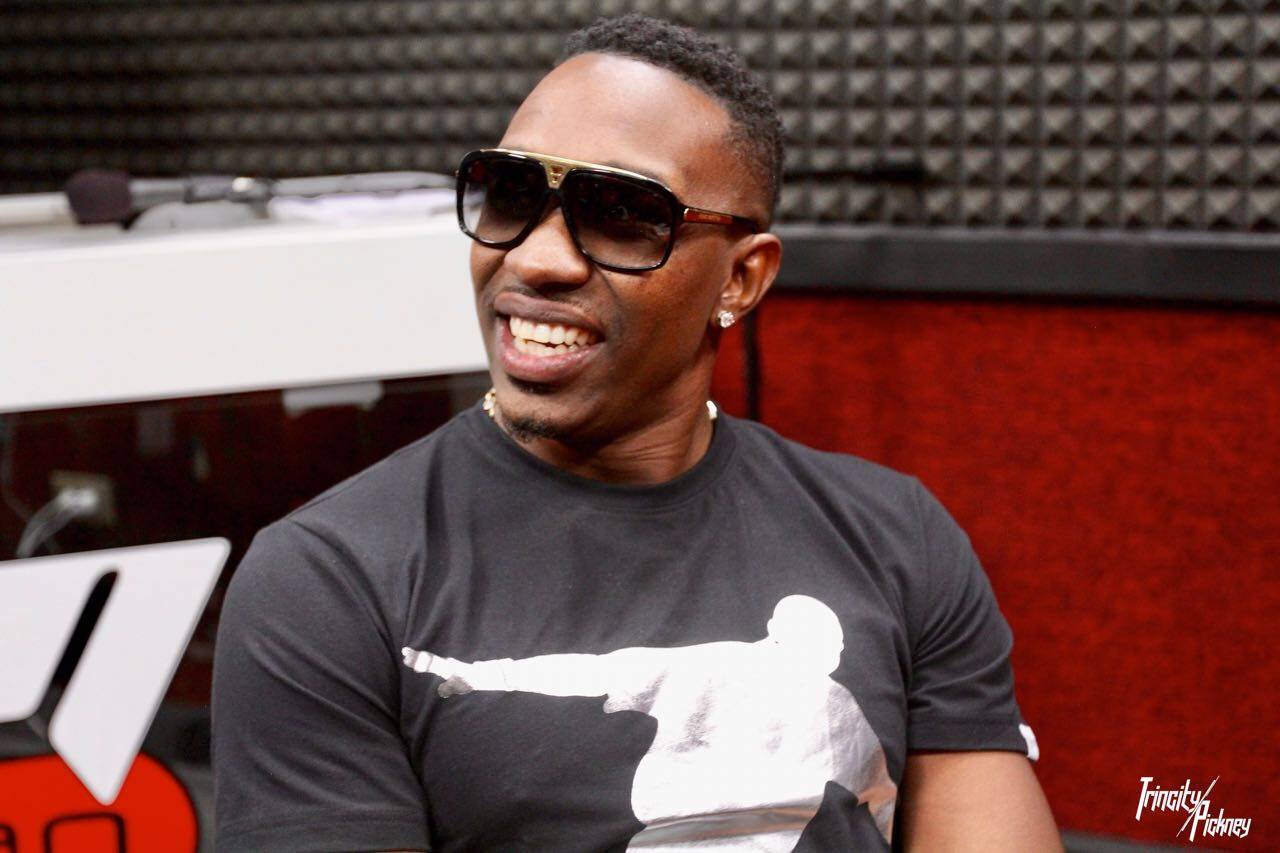 West Indian cricketer Dwayne Bravo, popularly known as DJ Bravo, is the latest sportsman to launch his apparel brand in India, a market which has so far seen only a few Bollywood celebrities and a handful of athletes making a dent.
Bravo, who enjoys a fan following in India too, is looking at monetising on his popularity here with the launch of his official merchandise under the brand 'DJ Bravo 47'.
"I have my biggest fan base in India. There are more people here who love me and I wanted to share something which is very close to my heart too," Bravo told ET.
The brand is co-owned by Bravo and Singapore-based celebrity apparel company 3 Big Dogs. Cornerstone Sports, which manage Bravo in India, is assisting in the marketing and distribution of the brand in India.
Initially, t-shirts for men, women and kids are being launched in the market with price ranging from Rs 1,900 to Rs 2,200. In six months' time, the brand will be getting into track suits, hats and accessories too, said Luke Keech, MD, 3 Big Dogs.
"We are in talks with some large ecommerce platforms and a few organised retail players for selling products. Currently, the products are available online," Keech said.
A relatively new brand, DJ Bravo 47 has already started selling in Australia, South Africa, The Caribbean and the US. Bravo is hopeful of selling over 200,000 units in a year and is going to perform in Bengaluru, Chennai, Mumbai, Delhi and Hyderabad to promote the brand.
The Indian merchandise market is still in its infancy and very few celebrity-driven brands have succeeded in this space. Traditionally, glamour was associated with Bollywood and thus a lot of actos launched their clothing line, like HRX by Hrithik Roshan and recently Prowl and Just F by Tiger Shroff and Jacqueline Fernandez.
Among players, only Virat Kohli (Wrogn and One8), Yuvraj Singh (YWC) and MS Dhoni (Seven) have brand recognition for their clothing/merchandise brand.
"While everyone wants to launch their own line today, it is not simple. Brand has to reflect the personality and character of the celebrity. For that, they need to have a unique characteristic, a story or attitude," said Bhavik Vora, founder of brand licensing firm Black White Orange Brands.
Vora said that Bravo has a unique character and persona and if his apparels are designed in such a way that they reflect his life in terms of sports and music, the brand can become successful.
["Source-brandequity"]