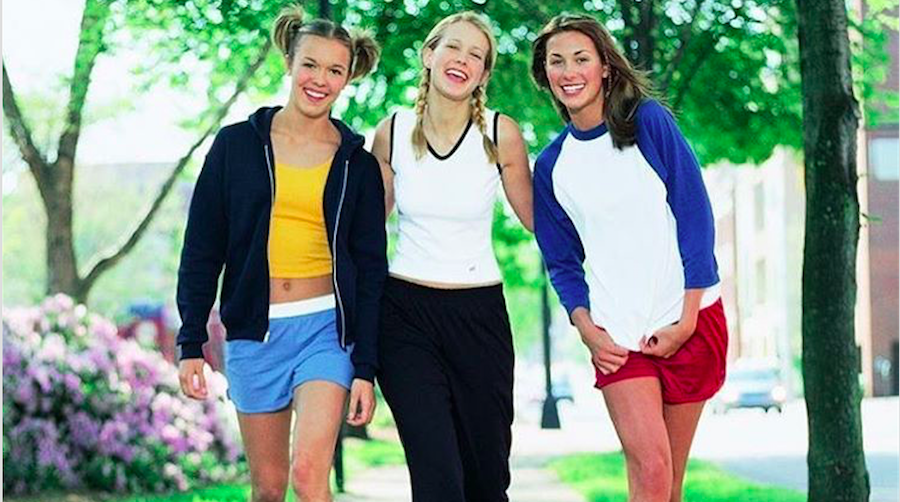 Delta Apparel Inc. reported net earnings rose 32.4 percent in its second quarter ended April 1, thanks to a gain on the sale of Junk Food. Excluding the gain, however, the company still showed a 10 percent profit increase as margins expanded across its business.
Earnings reached $4.5 million, or 58 cents a share, in the quarter, up from $3.4 million, or 43 cents, in the year-ago quarter. Approximately 11 cents per share of the 2017 second quarter earnings resulted from a gain on the sale of Junk Food business to JMJD Ventures completed on March 31.
The Junk Food business experienced a "very challenging" quarter, culminating in a 40 percent sales decline in the March quarter and a $1.2 million decrease in operating profit. Adjusting to remove the Junk Food operating results as well as the gain on the sale of the business, operating profits would have grown 25 percent to reach 8 percent of sales, up 160 basis points.
The profit gains came despite a 4.7 percent decline in sales, to $104.1 million due to the drop at Junk Food and lost revenue at Soffe due to the Sports Authority bankruptcy. Gross margins increased year over year in all of the businesses with the exception of Junk Food in the quarter and, on a sequential basis, expanded 270 basis points.
Overall gross margins were 30 basis points lower year over year at 23.3 percent. Excluding the impact from Junk Food, margins would have shown a 50 basis point improvement over the prior year.
In the Basics segment, sales grew 1.4 percent to $70.8 million. Continuing to show momentum is Art Gun, which saw unit sales jump 18 percent and dollar sales climb 11 percent with margins expanding 480 basis points. Activewear sales grew 1 percent during the quarter, driven from a 7 percent increase in private label sales and a 40 percent growth in fashion basics. These gains helped offset continued softness in the retail licensing sales, although that channel did start to stabilize as the quarter progressed.
Sales for the Branded segment were down 15.3 percent to $33.3 million. The decrease was primarily related to the significant sales decline at Junk Food and a lingering impact of the bankruptcy of The Sports Authority.
While Sports Authority impacted sales, Soffe enjoyed 150 basis point margin expansion as it found success with strategic and independent sporting goods retailers and e-retailers. B2C sales increased 38 percent for the quarter and are up 34 percent year-to-date due to e-commerce momentum.
Salt Life also expanded margins on a 10 percent revenue increase, a second-quarter record. Operating profits were further enhanced by leveraged administrative expenses and lower distribution costs, helping drive Salt Life's to an all-time record EBIT. Growth continues to be driven by Salt Life's expanded product lines and broadened distribution. Salt Life's e-commerce business jumped 42 percent in the quarter.
In his comments, Robert Humphreys, chairman, CEO and president, said the Activewear segment is benefiting from expanded sales and marketing strategies, new product introductions and its manufacturing realignment completed last year. He added, "Introduction of Activewear's 2017 fashion basics product is going well, particularly the Delta Platinum line, which features softer fabrics, a refreshingly different color palette and great price points."
Continued growth in programs with some of the Activewear unit's international brand partners bolstered its private label business. Humphreys believes the private label side is benefiting from "solid demand" for its specialized vertical manufacturing capabilities, combined with its sensitivity to social and environmental compliance that remains important to its partners. He noted that the Activewear unit met its production and cost goals that management had set as part of its manufacturing realignment. Said Humphreys, "We saw the initial positive results in the March period and expect all of them to become increasingly apparent in the second half of the fiscal year."
Regarding Art Gun, a provider of web-based customization, Humphreys said the business continues to benefit from the trend toward on-demand production and is positioned for a strong full year. He added, "We already have additional equipment on order to expand Art Gun's capacity, keep pace with demand, particularly during the upcoming holiday season. Over the next several quarters, we'll also be expanding our geographic footprint with Art Gun, utilizing our existing distribution facilities to better service customers with reduced shipping time and getting products to the end consumer faster while also allowing us to leverage existing inventory."
Soffe "is gradually overcoming the difficulties posed by some of its traditional retail customers," by exploring emerging channels, including direct-to-consumer. Beyond the double-digit growth seen from its website, Soffe opened a store in Cameron, NC, near its Fayetteville headquarters. Two more stores are expected to open by the end of the year.
"Retail stores are expected to be profitable and used to reinforce the Soffe brand identity and connect directly with our consumers," said Humphreys.
The CEO added that while Soffe is profitable, it's "still well below our long-term goals." He added, "We'll continue to build on the strength of the Soffe brand and leverage our strengths in Made in America and military product. With this focus, combined with continued improvement on the operational front, we believe Soffe can improve its profitability to meet our goals for the business."
Salt Life is seeing early indications of "good spring sell-through" with product expansions in ladies and youth supporting growth and performance products continuing to pace sales.
"Salt Life has attracted a large Internet following through its YouTube and other social media outlet, achieving over 1 million followers across social media," said Humphreys. "Our new YouTube shows, including our recently launched Yoga series, are tracking new subscribers. We've now have nearly 50,000 subscribers on the YouTube channel and with nearly 18 million minutes of youth content."
Traffic on the Salt Life website was up 24 percent in the quarter, and through higher conversions and larger purchases, online sales grew over 40 percent. A Salt Life rewards program was just launched. Said Humphreys, "Overall, we anticipate continued double-digit growth through Salt Life's omni-channel model and its branded e-commerce site."
Regarding the sale of Junk Food, Humphreys said the company was able to more than double revenues since acquiring the niche graphic licensing business in 2005. However, he said "the retail environment and marketplace for license graphic tees has been changing, and being a niche player in this space has become increasingly challenging. The sale puts the Junk Food brand in the hands of others more focused on this space to continue to grow and develop the brand."
Delta sold the brand for about $28 million, yielding a gain of 11 cents a share. The funds are being used to support share repurchases and deleverage its balance sheet.
For its second half, Salt Life and Art Gun are expected to continue their double-digit growth while continued improvements are projected for Activewear and Soffe. E-commerce and new branded stores are expected to enhance top-line revenues.
"All the while, our product costs should improve as we receive the full benefit from our manufacturing realignment over the next several quarters," said Humphreys. "While the retail environment continues to be a challenge, we believe that the strategic initiatives that we completed over the last several years, combined with our broad channels of distribution, will result in the future of solid performance for Delta Apparel."

["source-sgbonline"]