Gone are the days when going to the airport to catch a flight meant bringing out your comfiest pyjamas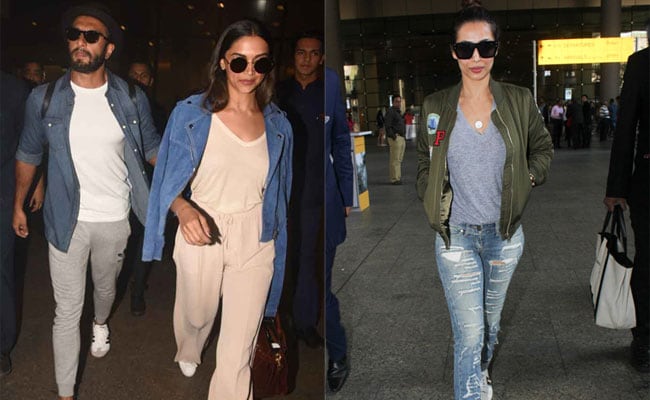 The airport seems to be the new runway. If there's a new fashion trend, the airport is most likely where you're going to spot it. Gone are the days when going to the airport to catch a flight meant bringing out your comfiest pyjamas and hoodie. The airport is where everyone's fashion game is on point; our favourite celebrities are no exception. Yes, they might have to be extra careful, given the paparazzi won't spare a single fashion faux pas made by them – but if you're looking for some fashion inspiration, the airport looks of these celebrities is what you need to be referring to.
2018 seems to be the year of casual chic. With celebrities running in and out of airports, we've got plenty of pictures to back that up.
1. Deepika Padukone and Ranveer Singh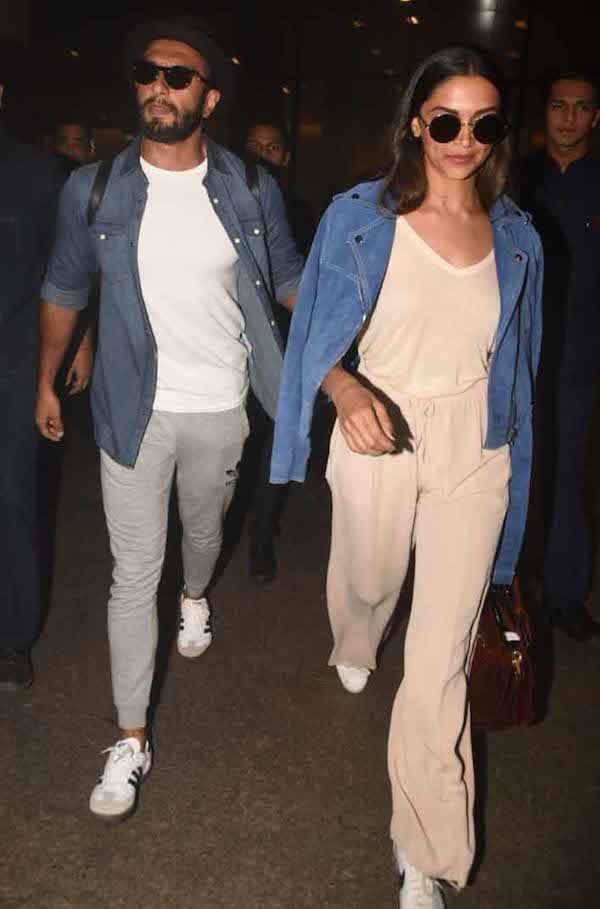 Ranveer and Deepika recently returned from their holiday, reportedly in the Maldives. The couple, who have now been dating for over four years, shut down the breakup rumours that dogged them last year by stepping out together in style. Deepika and Ranveer looked fabulous in their almost matching outfits. Black shades, blue jackets and white sneakers; they really have set the casual-chic bar for 2018 high.
2. Anushka Sharma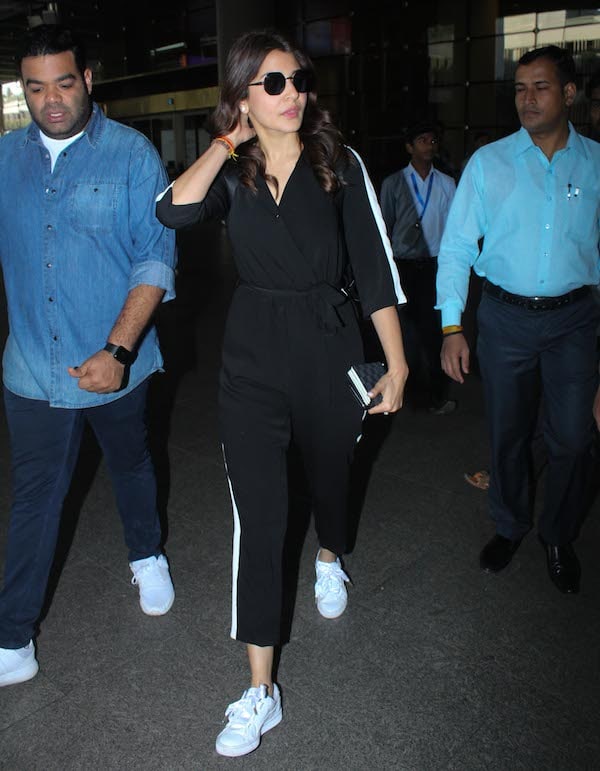 With all that excitement around her wedding and gorgeous, heavy Indian outfits, it's a breath of fresh air to see Anushka out and about in casuals – out of her very beautiful Sabyasachi ensembles. Anushka kept it casual yet smart as she flew back from South Africa, where she went with husband Virat Kohli for his test series. Her black and white jumpsuit is testament to the fact that black can never go out of style. Extra brownie points to Anushka for those hexagonal shades.
3. Malaika Arora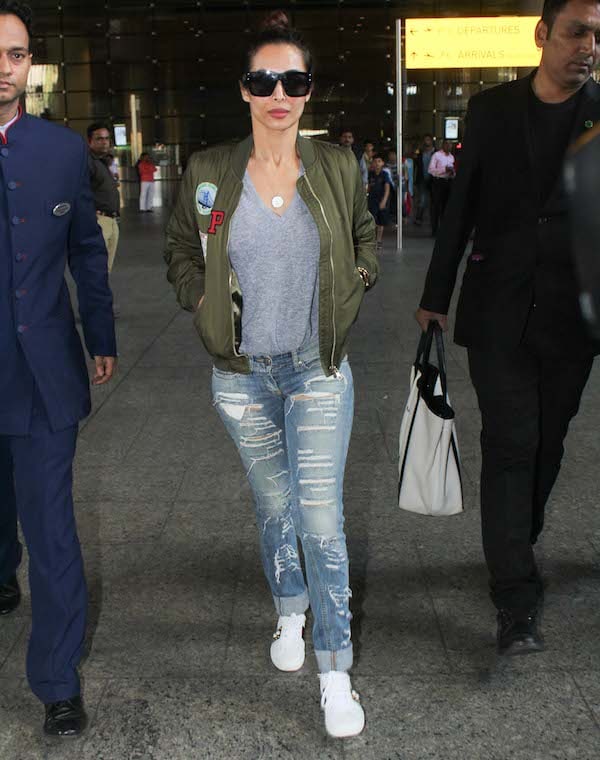 If Malaika Arora is not fashionable, we don't know who is. This very stylish mother of one always knows how to bring something new and exciting to the table when it comes to fashion. It's no wonder that she runs her very own fashion label along with friends Sussanne Khan and Bipasha Basu. Trust Malaika to look super chic as she steps out in jeans, a t-shirt and a khaki green jacket. Kudos to her for always pulling off everything she wears with panache.
4. Shilpa Shetty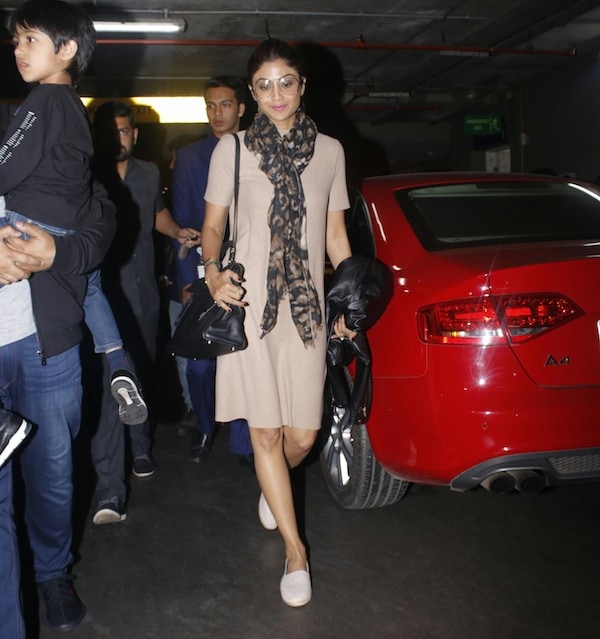 Over the last few years Shilpa Shetty has established her place in Bollywood, even though she hasn't done a film. To Shilpa's credit she has been extremely proactive with all her appearances on reality shows as a judge, her fitness books and series as well as her very hard-to-miss presence on Instagram. Even with her finger in what seem like too many pies, Shilpa manages to do it all with ease while still staying stylish and always looking well put together. She recently returned from a family holiday in Dubai and she looked every bit of what we expected at the airport – fabulous. Even in just a plain nude dress, a scarf and a pair of oversized glasses, Shilpa looks as chic as ever.
5. Shraddha Kapoor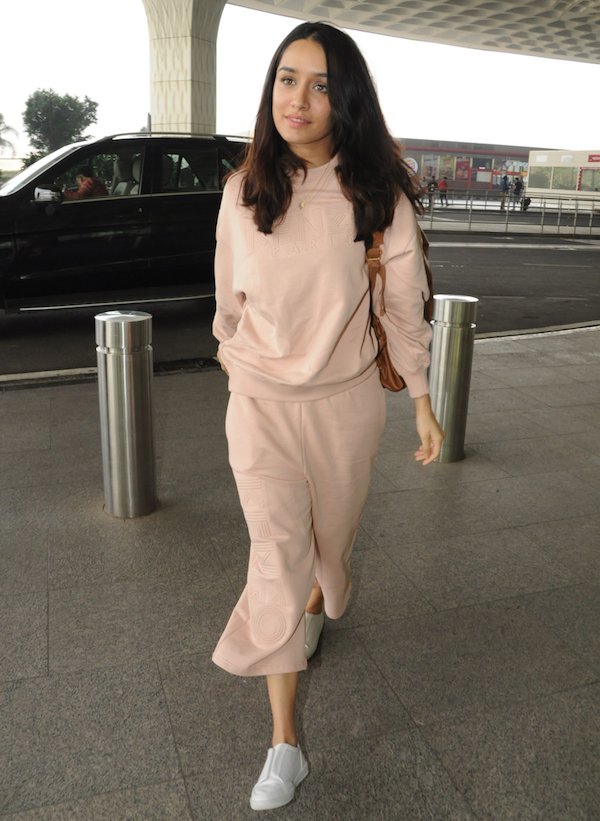 It's hard to see as much of Shraddha Kapoor as one would like. Although Shraddha didn't manage to make much of a mark through her movies in the year that went by, this pretty actress seems to be soaring high in the fashion department. Shraddha recently hit the airport wearing a pale pink co-ord track set. With her hair down and simple no-makeup makeup, Shraddha looked on top of her style game.
6. Sonakshi Sinha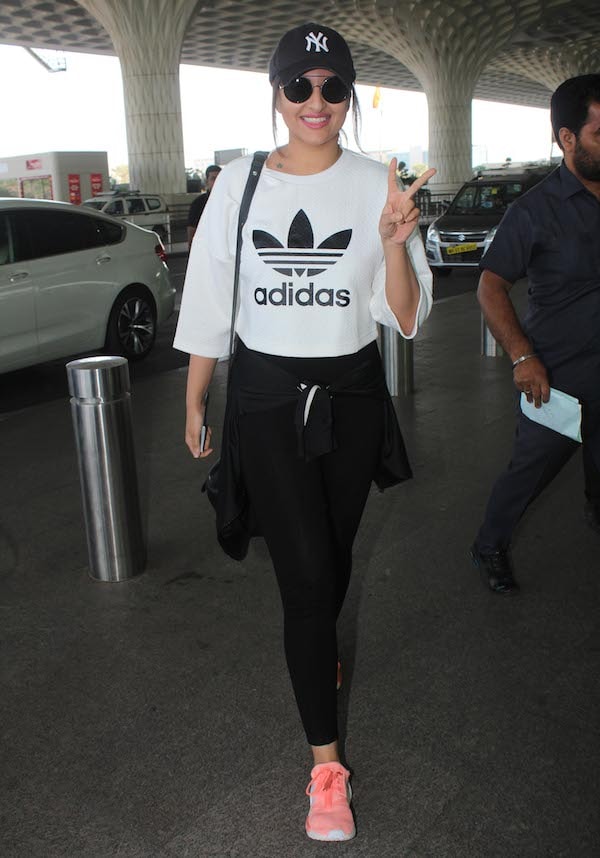 Sporty chic seems to be Sonakshi Sinha's mantra; and she's carried it forward to 2018. Who can blame her though, it is a look she manages to pull off like a boss. In sports shoes, a baseball cap, black tracks and an Adidas originals t-shirt, Sonakshi looks ready to combat her journey in stylish comfort.
7. Karan Johar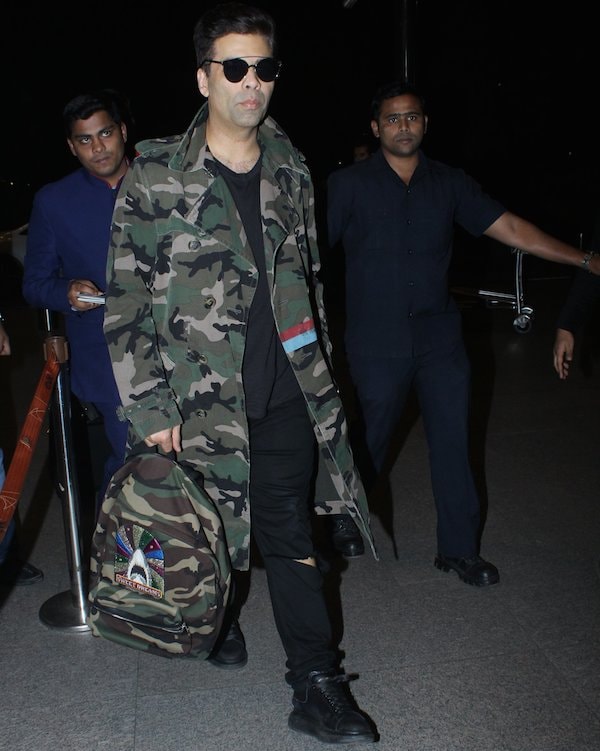 No fashion list can ever be complete without Karan Johar. No, we're not joking. Karan Johar might not exactly seem like a fashionista at first glance, but by his own admission on his show Koffee with Karan, he is quite the fashion police. This director turned TV show host turned actor seems like he can do everything, including standing out in a swarm of fashionable people. Karan stepped out in this khaki camouflage jacket and matching bag, setting the bar for the rest of the men in Bollywood pretty high. The E in experiment ought to be gifted to Karan Johar for this one.
["Source-ndtv"]