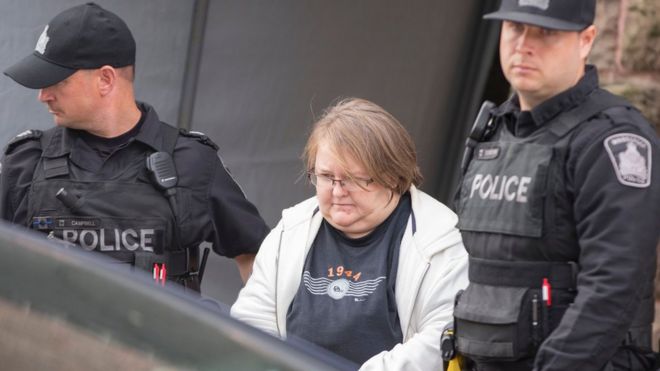 A 49-year-old nursing home worker in Ontario has been charged with eight counts of first-degree murder spanning several years.
Elizabeth Tracey Mae Wettlaufer of Woodstock, Ontario, appeared in court on Tuesday morning.
The victims were residents in two long-term care facilities where Ms Wettlaufer worked and were between 75 and 96 years old.
Police said seven of the victims were given a fatal dose of a drug.
The victims were five women and three men and were all residents of Caressant Care in Woodstock and Meadow Park in London, Ontario.
"The victims were administered a drug… there are obviously a number of drugs that are stored and are available in long-term care facilities," Woodstock Police Chief William Renton said at a news conference.
The chief declined to comment on a possible motive, but did add that investigators are confident that they have identified all victims.
Caressant spokesman Lee Griffi said the accused was a registered nurse and left their employment approximately two and a half years ago.
"We deeply regret the additional grief and stress this is imposing on the families involved," Mr Griffi said in a written statement.
The deaths took place between 2007 and 2014.
---
Police have identified the victims as:
---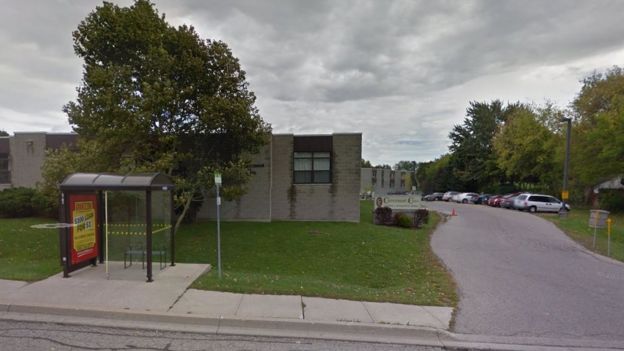 Police revealed little details about the motive or circumstances surrounding the deaths, but said that the investigation into all eight deaths started on 29 September after police in Woodstock received certain information.
The criminal case is the largest in Ontario province since 2006, when five men were charged for murdering eight members of the Bandidos biker gang.
All five of the accused men were convicted in 2009.
The investigation was a joint effort between Woodstock Police Service, London Police Service and the Ontario Provincial Police.
Police said they do not know if there are other victims, but that the nurse worked in other facilities. They are urging the public to come forward if they have any information.
[Source:-BBC]