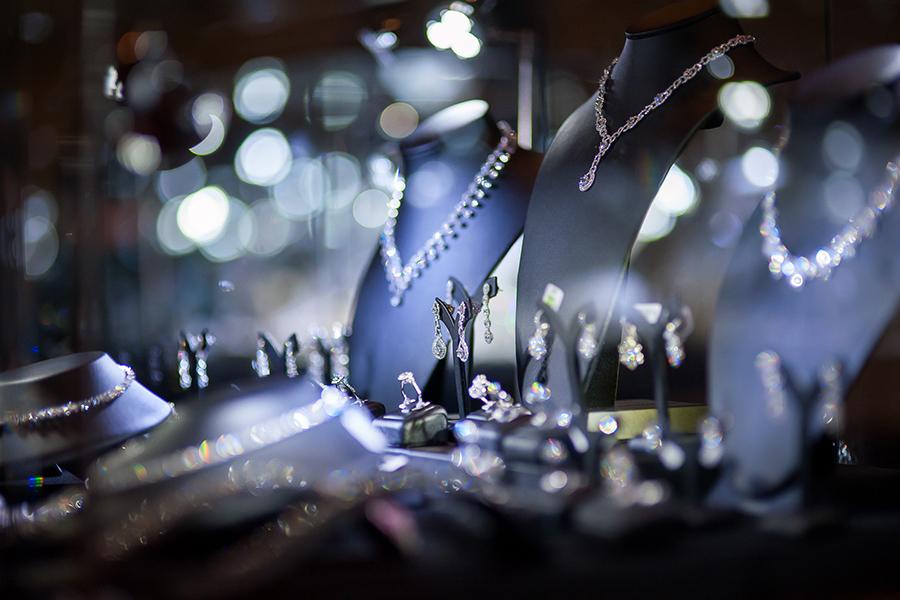 In the Indian jewellery market, the top 7 leading brands registered a CAGR of 10 percent (according to annual reports and financials from ROC, MCA) over the last 3 years driven majorly by store footprint expansion. This growth is commendable given that jewellery demand has been heavily impacted by a slew of regulatory changes like demonetisation and KYC implementation. While, the market recovered in 2017 with a growth of 11 percent, it still remains well much below the demand of 660 tonnes in 2010.
Consumer preferences are changing and jewellers have to compete with other luxury categories, curated travel experiences and equity market assets for a share of the consumer's wallet.
However, inspite of these trends, there are some interesting shifts happening in the jewellery market creating growth opportunities for players.
Firstly, there is a perceptible shift from wedding wear to daily wear or a change in the usage of jewellery. The traditional wedding jewellery driven market has changed, with Indian women choosing wearable pieces, over heavy sets. The daily and occasion wear segment is expected to displace the wedding segment and contribute to 49 percent of the market by 2020.
Secondly, there is an increased acceptance and preference for diamond jewellery. The overall diamond share has consistently climbed and is expected to grow to 25 percent by 2020. National brands have been increasing their diamond assortment to cater to the growing demand; with 30-40 percent of their assortment consisting of diamonds and solitaires, according to annual reports of leading jewellery brands. Investments in marketing are being undertaken to fuel aspiration and demand.
Thirdly, the influence of the online channel cannot be ignored. Consumers are heavily investing in buying jewellery with their purchase journey starting 2-3 months in advance. As per studies, majority of consumers have started browsing online for designs before walking into a store, making it imperative for brands to have an online presence. While this channel may not immediately drive sales, it constantly aids decision-making by offering the consumer improved ease of browsing and comparison. An Omni-channel business model is no more a choice as indicated by leading traditional brands investing in or acquiring pure-play etailers and pure-play etailers opening up physical stores.
Lastly, the importance of schemes to attract consumers from their traditional jewellers. While consumers have started gravitating towards national brands, traditional jewellers are still, by far the largest sales channel. Consumers continue buying jewellery from their neighbourhood jewellers citing loyalty, family heritage, customization and low making charges as the main drivers for purchase. National brands have also come to realise that schemes like exchange and no making charge are the biggest footfall drivers.
However, brands need to answer 4 critical questions to help drive seamless expansion and growth:
1. What is my competitive positioning?
Brands must evaluate their competitive positioning and build their brand proposition carefully to stand out in today's crowded marketplace. This requires brands to go back to the drawing board and define who their customer is, has she changed over time, what are her needs and expectations from the brand, what competition is doing to service these needs.
Building a positioning on pure design may not create the required differentiation on a long term basis especially considering emerging technologies. Brands need to carefully investigate this differentiation and create a sustainable edge.
2. What are the different scenarios for growth?
Once brands have defined their positioning, they need to carefully evaluate the key options:
i) Product offering
ii) Nature of expansion – local, regional or national
iii) Type of store formats – traditional high street, malls, large vs small formats
iv) Channels – offline, online, Omni-channel
v) Marketing, communication and consumer schemes
3. What are the various avenues for expansion?
Brands also need to carefully evaluate their funding decisions –
i) Own funds to control brand – while this gives control, there is need to evaluate the impact on balance sheet and working capital considering the huge investments in inventory and the inventory turns of this industry or
ii) Franchising to bring to the table speed to market, favourable locations and local market know-how or
iii) Acquisitions to build capabilities – recent acquisitions saw traditional jewellers acquire or invest in pure-play online jewellers to build their digital capabilities
4. Internal readiness:
This is the most important measure of timely execution and is often neglected by brands. Internal readiness is characterised by:
i) The right team to support expansion covering retail execution, merchandising & digital functions
ii) Value chain capability to ensure prompt service and product availability
iii) Standardised processes to address scale and efficiency
While the overall jewellery market is going through some tough times, brands by making intelligent use of market insights and being close to their consumers can surely identify avenues of growth. This growth strategy however, needs to be supported by the brand's readiness both externally and most important internally.
["Source-forbesindia"]