For her wedding Sonam stayed true to her traditions and roots. But that doesn't mean there were no breaking rules here and there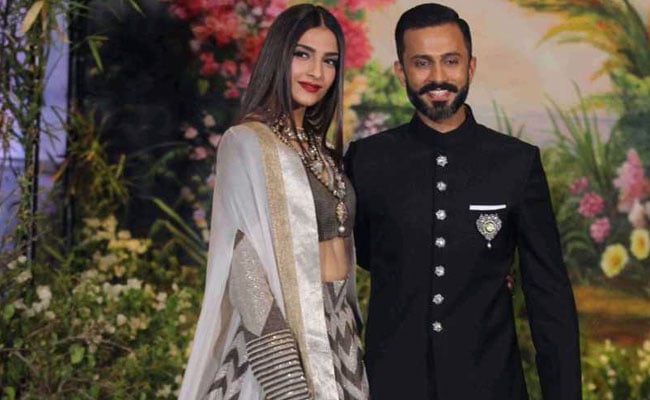 It's done. Sonam Kapoor and Anand Ahuja are officially and happily married. Both of them even posted a picture from the wedding on their Instagram accounts, promising to be "everyday phenomenal" for days to come. Sonam's name on her Instagram account is now 'sonamKAhuja'. And we all know what a happy and exciting wedding it was – full of glamour, fun, and a hell lotta Instagram posts. In fact, there were people on social media saying they have seen more of the Sonam-Anand wedding than they saw of their own wedding.
Now there were many things said and commented on from the wedding. All the internet's scrutiny around everything Sonam wore for each function was expected because hey, a fashionista is as a fashionista wears. But that's the thing, for her wedding Sonam stayed true to her traditions and roots. But that doesn't mean there were no breaking rules here and there. And those rules were broken in the most stylish way possible.
White for a wedding function? Hell yes!
I have heard so many mothers talk about how wearing white to a wedding is inauspicious and all. There is a lot of stigma attached to white as a colour in India. Unnecessarily so. So when Sonam wore a gold and ivory lehenga for her mehendi sangeet, and her sister Rhea wore a beautiful white creation (both by Abu Jani-Sandeep Khosla) it was quite heartwarming, also because both the lehenga and the suit in question were absolutely gorgeous. There was a whole function dedicated to white for crying out loud! Summer wedding FTW.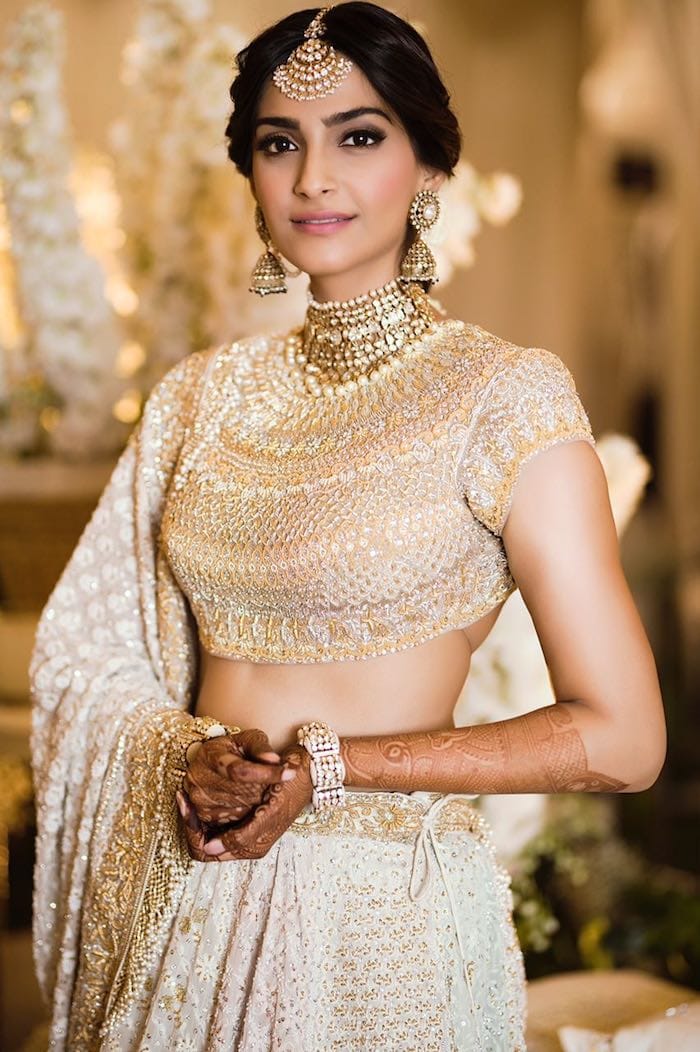 Sneakers with Indian traditional? Why not?
You know how much running around happens at a wedding? Especially for the immediate family? So why on earth do we all heel-it-out and cause ourselves unnecessary pain? Maybe we should take a note out of Rhea, and Anand's book and pair our Indian traditional wear with some rad sneakers. A lot of shade was thrown at Anand for this pairing. We think it was totally cool.
A not-so-heavy lehenga with a quirky twist for wedding reception? Oh yeah!
Another thing that was scrutinised and commented on was Sonam's lehenga from the reception. The Anamika Khanna chevron printed skirt, the off white-grey color combination, and the organza chunni to go with it all looked stunning on the bride. Why then were people complaining about how it was not "reception-appropriate"? Who decided that? The Official Rule Book For Indian Weddings, Edition No. Who-Gives-A-Care?
Changing the rules, just as Sonam does. No complains here!
["source=ndtv"]